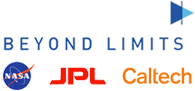 Products and Services
Conversational Chatbot
Java Microservices
Customized Own AI Engine
Amazon Web Services
Computer Vision
Machine Learning
Deep Learning
Industry
Software Development
Organization Size
Corporate (201 – 500 employees)
It is a pioneering AI company with a unique heritage from the US space program. Founded in 2014 in Glendale, California, the company incorporates 45 proven technologies from Caltech and NASA's Jet Propulsion Lab into advanced AI solutions, hardened to industrial strength. It is an Industrial and Enterprise-grade AI technology company that covers the full range of Artificial Intelligence, purpose-built for the most demanding sectors, including energy, utilities, finance and healthcare.
Virtual AI Avatar
An AI virtual assistant is an application program that understands natural language voice commands and completes tasks for the user. The Artificial Intelligence-Powered Virtual Assistant uses advanced Artificial Intelligence (AI), RPA, natural language processing, and machine learning to extract information and complex data from conversations to understand them and process them accordingly.
We at Hubino provided an AI based solution using Humanized Avatar, Computer Vision and Machine Learning algorithm which offers text and voice-based support. It gives the feel of a companion at home to elders/patients. It helps to keep constant tracking of health conditions of patients. This has a major impact on people who are living alone.
Elderly Care Solution
Elderly care is all about taking care of the social and personal requirements of the senior citizens of your family members. It is all about looking after their needs and providing them the required help without any delay and helps them enjoy their physical and mental wellbeing.
This solution is a combination of Computer Vision and Machine Learning algorithm which helps to schedule appointment, detect, recognizing, understanding the emotions and analysing the pose.
Appointment Scheduler
A Virtual Assistant helps patients to schedule appointments easily through a bot. There is no need to schedule face-to-face appointments as bots can easily block dates, assign patients with appropriate doctors, and block the dates in the doctors' calendars.
This AI based solution allows patients to schedule their appointments easily with user-friendly forms. It's really simple with automatic reminders, custom calendar views, colour coding and one-click scheduling.
Emotion Analyzer
Emotion analysis is the process of identifying and interpreting the underlying emotions expressed in textual data. Emotion analytics uses text data from a variety of sources to analyse subjective data and understand the emotions that underpin it.
This solution uses Deep Learning technology which helps to identify patient emotions from facial expressions and tell the underlying emotion: Happy, Sad, Angry, Fearful, Excited or Bored.
Pre-diagnosis
It helps patients to plan ahead while they are still able to make important decisions on their care. It also helps them and their families to receive practical information, advice and guidance as they face new challenges.
The solution conducts automated and holistic diagnosis, with AI for medical diagnosis-related technology and direct patients to the right care.
Fall Detection and Smart Tracking
Fall detection uses sensors such as accelerometers, which detect motion, to identify when you fall and then send an alert to the medical alert to hospital caretaker that you need help. The smart tracking helps to locate the location of patient. It helps to prevent a senior from lying helpless for hours or days. This prevents seniors from suffering more serious complications including dehydration and hypothermia.
This solution is also coupled with a smart IoT solution and a wearable device on patient. This device helps to detect the patient falling and track patient's location. Then it will send a notification along with patient's geographic location to the caregivers.
Manage and Track Patient Record for Medication Help
Keeping clear, accurate and contemporaneous patient records is a prime responsibility of all medical practitioners. Patient records make effective healthcare possible and reflect continuity of care. Documented policies and procedures are in place for maintaining confidentiality, integrity and security of records, data and information.
This solution helps to manage and track patient records using an automated tracking process that eases staff woes and considerably reduces turn-around time. It helps to keep a track of patient medication and notifies patients like when they need to have their medicine.
Notifications and Alerts along with Easy Integration
Software solution is implemented in a hospital for managing patient care and related administrative functions. It has the potential to improve the efficiency of overall system through automation and generates necessary reports for managing operations, performance, quality, planning, decision-making and reporting for projects.
The solution helps patients loved ones, doctor and caretaker to understand the health condition and provide help when required. It can easily integrate with medical device and pharmacies to monitor medicine usage and alerts patients before ordering the medicine.