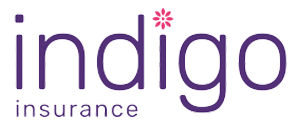 Customer
Indigo Insurance
Products and Services
Analytics
React JS
Chatbot
MS SQL
Microservices
Machine Learning
Industry
Vehicle and Health Insurance
Organization Size
Corporate (51 – 200 employees)
Say goodbye to lengthy phone calls, complex email threads, and waiting times.
Indigo Insurance has revolutionized customer experience by integrating chatbot technology with artificial intelligence to provide instant support, document collection procedures, and resources for insurance inquiries and updates in the plans.
Our cutting-edge system ensures that customers receive swift, accurate, and personalized responses to their queries, giving them the peace of mind they need when it comes to their insurance plans.
This ensures a hassle-free and efficient experience for our users, enabling them to easily capture and upload the required documents and photographs in a user-friendly manner to achieve the below business cases:
Choose and Manage the vehicle insurance
Add and remove drivers in the plan.
Choose and Manage the health insurance
Add and remove the members
Update the insurance plans
Support customer queries
Discover how Indigo Insurance is transforming the insurance industry with our case study on chatbot integration with artificial intelligence.
Analyze and Set up the conservational flow from historical data
Customer behavior patterns hold the key to optimizing conversational AI for exceptional customer support. Indigo Insurance, a leading player in the customer service industry, realized this and approached us to analyze their historical data and set up a conversational flow that would revolutionize their customer service operations.
Our team of AI experts dug deep into the historical data of Indigo Insurance to identify patterns and develop a tailored conversational flow that matched customer expectations. With our customized solution, customers experienced personalized, accurate, and swift responses to their queries, resulting in higher satisfaction rates and improved business performance for Indigo Insurance.
AI Model with Machine Learning Training
Machine learning is a subset of artificial intelligence focused on building systems that can learn from historical data, identify patterns, and make logical decisions with little to no human intervention. Machine learning applications learn from the input data and continuously improve the accuracy of outputs using automated optimization methods.
We at Hubino used Machine learning training to build this AI model. We have used many patients' historical data to create this AI model and it gets trained by itself when a new set of data gets inputted. This makes the model very effective and continuous learning takes place.
Compliance Data and Security
In Insurance and health domain, the sensitivity of data is high. The types of data collected for insurance systems are broad, ranging from photographs, personal data, communication logs, and GPS data.
The system is secured enough with HIPAA and other compliances to handle the personal information.
Context Aware Communication and Recommendation
This model helps to know better about customer before attending their call. It remembers customer's context across their many points of contact which helps to deliver proactive support.
It helps to gauge customer's support issues. Ultimately leads to provide better customer care.
The system is equipped with few distinctive modes to interact with customers such as text, SMS and telephonic based conversations. As an extensive support, bot will connect the customers to human agent whenever required.