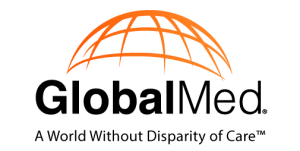 Products and Services
IOS Swift
Micro services
AWS Cloud
Secured Video Conferencing Platform
HIPAA Compliance
Text, Audio and Video Chat
Medical appointments
Industry
Hospitals and Health Care
Organization Size
Corporate (51 – 200 employees)
It is a telemedicine stations which provides a hub for a secure, integrated virtual care encounter. It helps to extend your care delivery wherever your patients are located: a medical clinic or hospital, remote site, home, workplace, school, military environment or correctional facility.
Focusing on Better Patient Care
The healthcare industry has identified the need to keep up with the increasingly digitalised world through the development of Telehealth. It can help prevent diseases and promote health in many areas. It increases access to healthcare, especially in remote areas and difficult communities. The advanced technology equipment which supports Telehealth such as audio-visual aids, video conferencing equipment, and healthcare-related conversations with general physicians will surely motivate people.
We at Hubino developed a Telehealth solution for GlobalMed. It helps doctors to connect directly and securely to their patients using their own mobile device. Our direct-to-patient solution provides doctors and patient a simple to use mobile appointment experience that is fully HIPAA compliant.
"Based on my early evaluation, the iOS version is looking VERY solid. So far I have not run across anything that would concern me from releasing this to production. Nice job!!"
– Senior Product Manager at GlobalMed
Fully Secured and Compliant
The importance of data security in Telehealth cannot be compromised. Patient data must be kept confidential at all times, in order to protect both the patients and the doctors. If patient information is compromised, it could lead to a loss of trust among the patients, as well as legal action from those who have had their data stolen. Patient data is also valuable to hackers and other cybercriminals, who can use it for financial gain or identity theft.
This Telehealth solution is fully HIPAA compliant for data collection and storage. It has Azure Key Vault and 256-bit AES-encrypted storage. The solution is set with secured communication and signalling using TLS 2.0. The solution also has Azure hosted automatic fail-overs, DDoS and data redundancy.
"Done some early testing on eNow 3.4 with both Web and iOS, and so far everything is looking great!! Very exciting!!" –
Senior Product Manager at GlobalMed
Better Call Management
The healthcare industry relies on patients receiving timely responses to their health questions. Delayed communication from their medical professionals might lead to worsening health and medical emergencies.
This application helps to connect on PC, IOS, or Android mobile phones. It provides a virtual waiting room for a coordinated start. The solution has the ability to manage patient consent document. It has an ability to invite up to 10 other participants to the virtual appointment with no loss in video quality along with full video and audio controls.
"Our first customer reported an issue when using iOS eNow. I reported this to Hubino team at 8:00 AM this morning during our standup. By 11:00 AM, not only is this bug fixed, but it is already through the Apple Store and ready for use (I just tested it myself). In my mind, this kind of responsiveness is virtually unheard of!!"
– Senior Product Manager at GlobalMed
Account Management Tool
Record management in healthcare is organizing medical records so that it is fast and simple for providers to access them when needed. When physicians can access the information they need, they can make informed decisions about treatments faster and with greater reliability.
Now patient can create their account allowing them to directly enter their contact data and preference information. Clinician profiles are customizable so patients can easily select their physician from the directory. Multi-User upload capability to easily add and invite large number of patients or providers. The administrative portal provides complete user management including single sign-on and role-based permissions.
Easy Calendar Management
The need for healthcare services is growing with the increase in population and the number of patients who seek health care at hospitals, medical facilities, holistic groups, and physicians practice has improved significantly.
The Telehealth solution helps patients to choose their provider, view available appointments and select their preferred time and date. It enables providers to manage their availability, accept or decline appointment requests and enter patient profile details. It also has schedule management for appointment changes and cancellations. The solution helps you to set alerts and notification like Automatic SMS or email.